Puncher / Cutter / Hand and Foot Press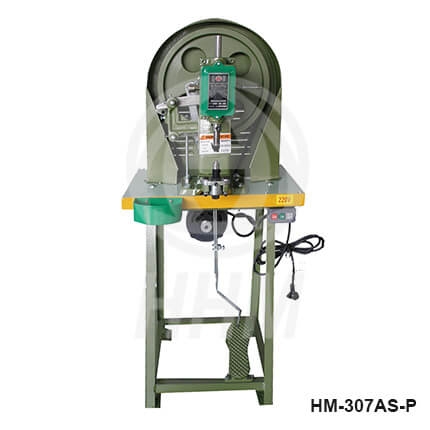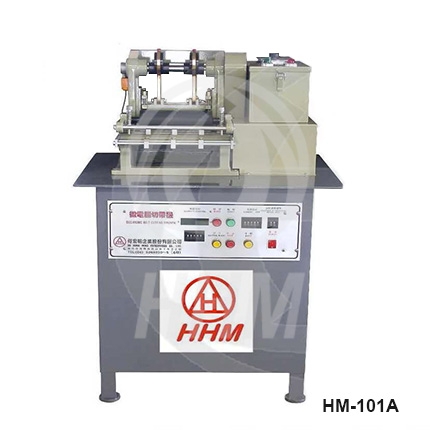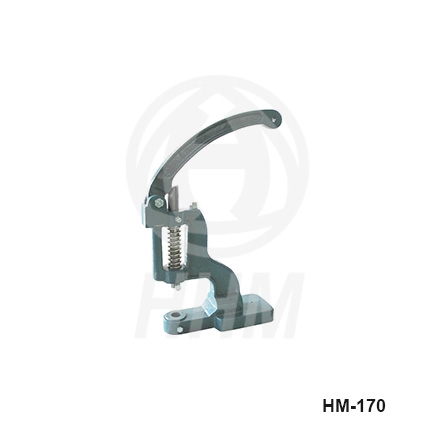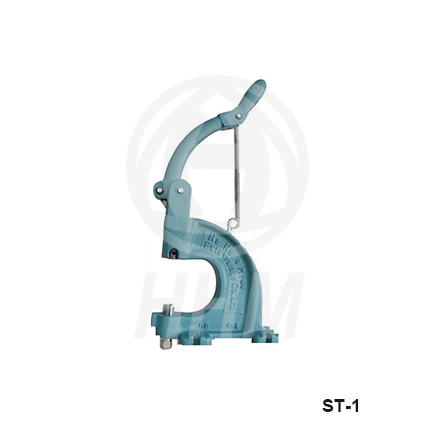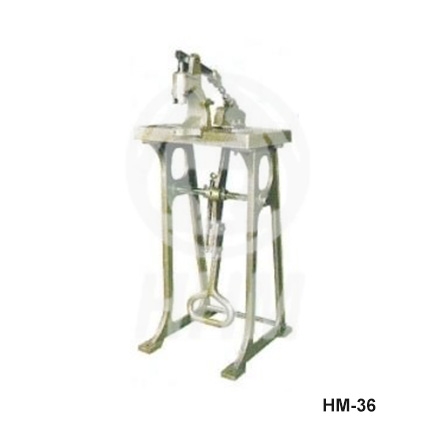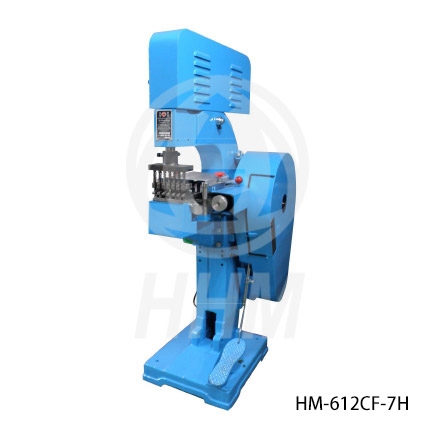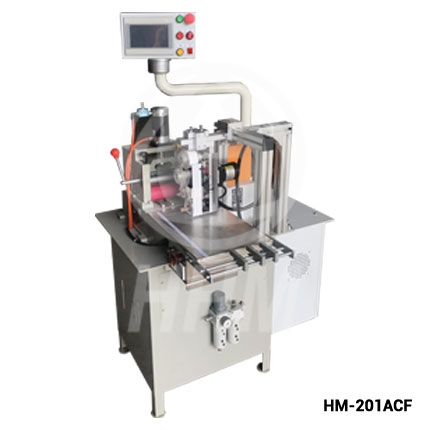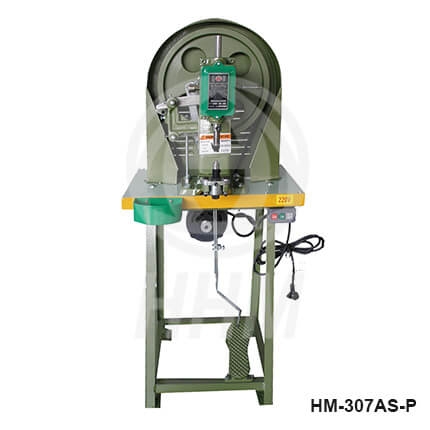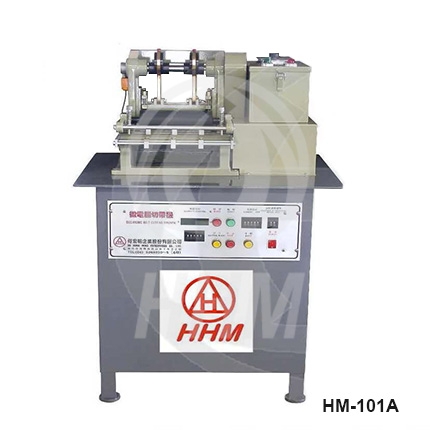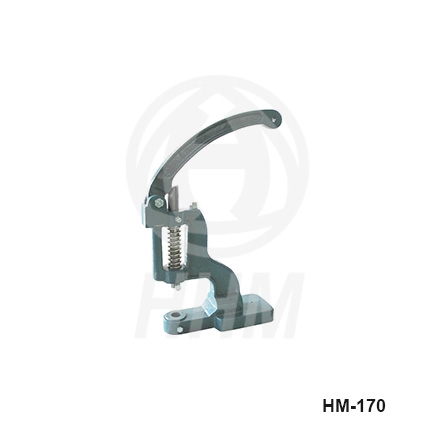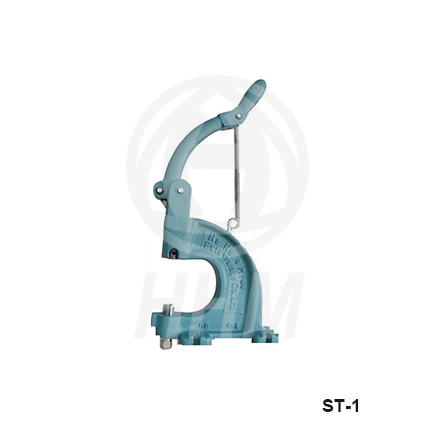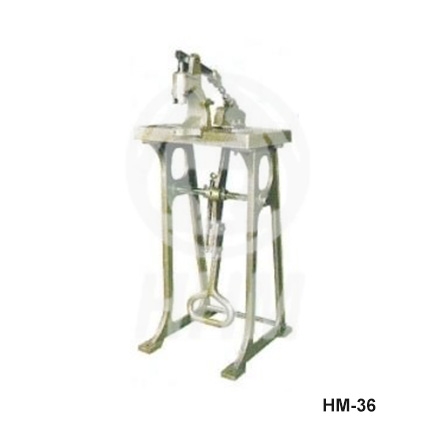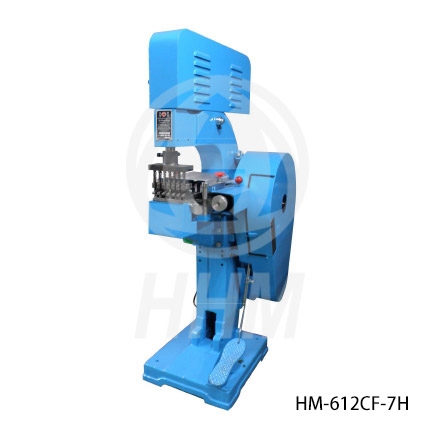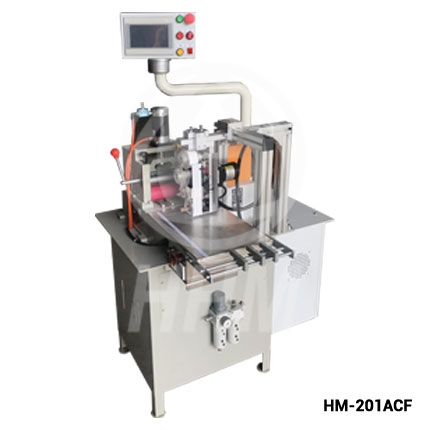 MODEL :
Marking and Cutting Machine
Voltage
Power
Cutting width
NW
GW
Measurement
Packing
110V / 220V
1/2 HP
1 -150mm.
210 Kgs
260 Kgs
100cm*100cm*150cm
104cm*104cm*175cm
Applications: Ideal for cutting of color straps、nylon straps、safety belts, and car pulling belts、thicker belt.

Features: Stats of the art computer control design. Cutting length of work pieces, As well as cutting pressure / time of the air pressure. Especially suitable for thicker belt. The machine can be easily achieve high efficiency with less waste and complete cutting up, seal and cut in on action.

Functions: For right angle cutting purposes.
HM-307AS-P
Model
Throat Depth
Power
Stroke
Net Weight
Gross Weight
Packing Size
HM-307AS-P
4 1/2"
1/4 HP
50m/m
80 Kgs
130 Kgs
80x65x165cm

Used : for the materials of shoe upper, canvas, fabric and leather

Description

Simple and easy to operate
Hole diameter is made by customer's request
Die set can be converted for punching and riveting
Micro Computer Belt Cutting Machine
Model
Cutting length
Cutting Width
Cutting speed
Machine size
Measurement
Machine Weight
Voltage
HM-101A
1-99999mm
1-160mm
4500 70000mm
L660 x W520 x H1110mm
L760 x W650 x H1230mm
98 kgs
110V, 220V, 1P

Features:

1. Controlled by single-chipped micro-computer

2. Length controlled over values and the motor.

3. Machine shut down automatically while reaching certain amount.

4. 100 different sets of speed

Applications:

For cutting electric wires, computer wires, connecting wires, thimbles, insulating thimbles, insulating paper, speaker cone material, aluminum foil, PVC strips, paper sheets, metal sheets and plastic sheets.
HAND PRESS
Model
Throat Depth
Stroke
Net Weight
Grass weight
HM-170
3"
30mm
5.5 kgs
6 kgs

Operate by backward for riveting, can be fitted on table suitable for thickness materials and small order.
FOOT PRESS / Kick press
Model
Throat Depth
Net Weight
Grass weight
HM-36
100mm
60kgs
70kgs
| | |
| --- | --- |
| Suitable for small order, pedal operation in objects of eyelets, metal buttons and various rivets, die sets can be converted for punching and riveting. Economical and practical | |
HAND PRESS
Model
Throat Depth
Stroke
Net Weight
Grass weight
ST-1
3"
30mm
6 kgs
6.5 kgs
Operate by frontward for riveting, can be fitted on table suitable for the regular materials and small order
PUNCHING MACHINE
Model
Throat Depth/
 Power
Stoke
Net Weight
Gross Weight
Packing Size/
Suitable Hardware
HM-612CF-7H
12"
1/2 HP
50m/m
220kgs
300kgs
85x65x165cm
It is capable to adjust quantity of hole and gape between each hole bases on necessity. The maximum is 7 holes